Literacy in SD8
We are celebrating some of our stories about literacy learning in School District No. 8 (Kootenay Lake). Here are some highlights!
Early Learning
Winlaw Elementary School (Principal Monica Doyle)
School District 8's implementation of the Early Learning Profile assessment tool for all K-3 students over the past three years has made a significant difference to literacy acquisition in both reading and writing for our youngest learners.  The investment in the professional learning Community of Practice with reading specialist Dr. Donna Kozak has resulted in our K-3 teachers more effectively assessing each of their students along with the support of our Inclusion Support Teachers, Speech and Language Pathologists, and Aboriginal Academic Support Teachers.
The resulting class profile data enables our teachers to target the instruction for specific groups and individuals. Our primary teachers use a responsive literacy approach with many games that result in motivated and engaged learning. It is such a joy to see all children no matter where they are at in the reading continuum becoming confident in their reading abilities.
Image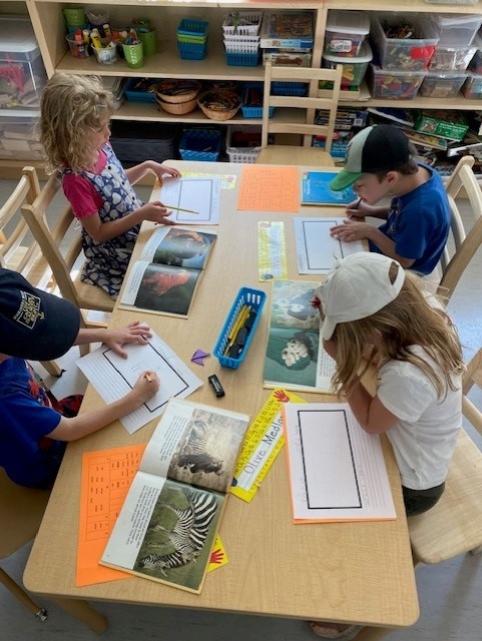 Middle Years Literacy
Mount Sentinel Elementary-Secondary School (Principal Shellie Maloff)
Mt. Sentinel's Middle Years Program (MYP) is a grade 7 and 8 program that focuses on authentic and meaningful learning opportunities to support middle years learners. The integrated nature of MYP enables literacy to be embedded in all learning. Focusing on reading and writing strategies feels necessary as students prepare project work to be shared with authentic audiences. 
The MYP teacher team focused on the revising and editing process of writing. There has been significant evidence of the effectiveness and impact of using schoolwide literacy tools to engage and motivate students, while improving writing skills.
Please see the attached MYP program overview for more details.
Secondary Literacy
Salmo Secondary School (Principal Jon Francis)
This year at Salmo Secondary School English First Peoples 12  teacher Lisa Berk focused on land-based explorations that connect to the Seven Sacred Teachings. Learners analyzed texts by indigenous authors that highlighted the teaching, reflecting on how they embody the teaching, and created original writing based on the explorations. For example, learners explored a local creek spot to reflect on how the creek was like Kitchi-Sabe's teaching of honesty. The next exploration will have them learning about reciprocity by harvesting and making elderberry syrup.  Students are enjoying the time outdoors, and will be reading their poetry to the class.